Foods with Flavor / My Food Blog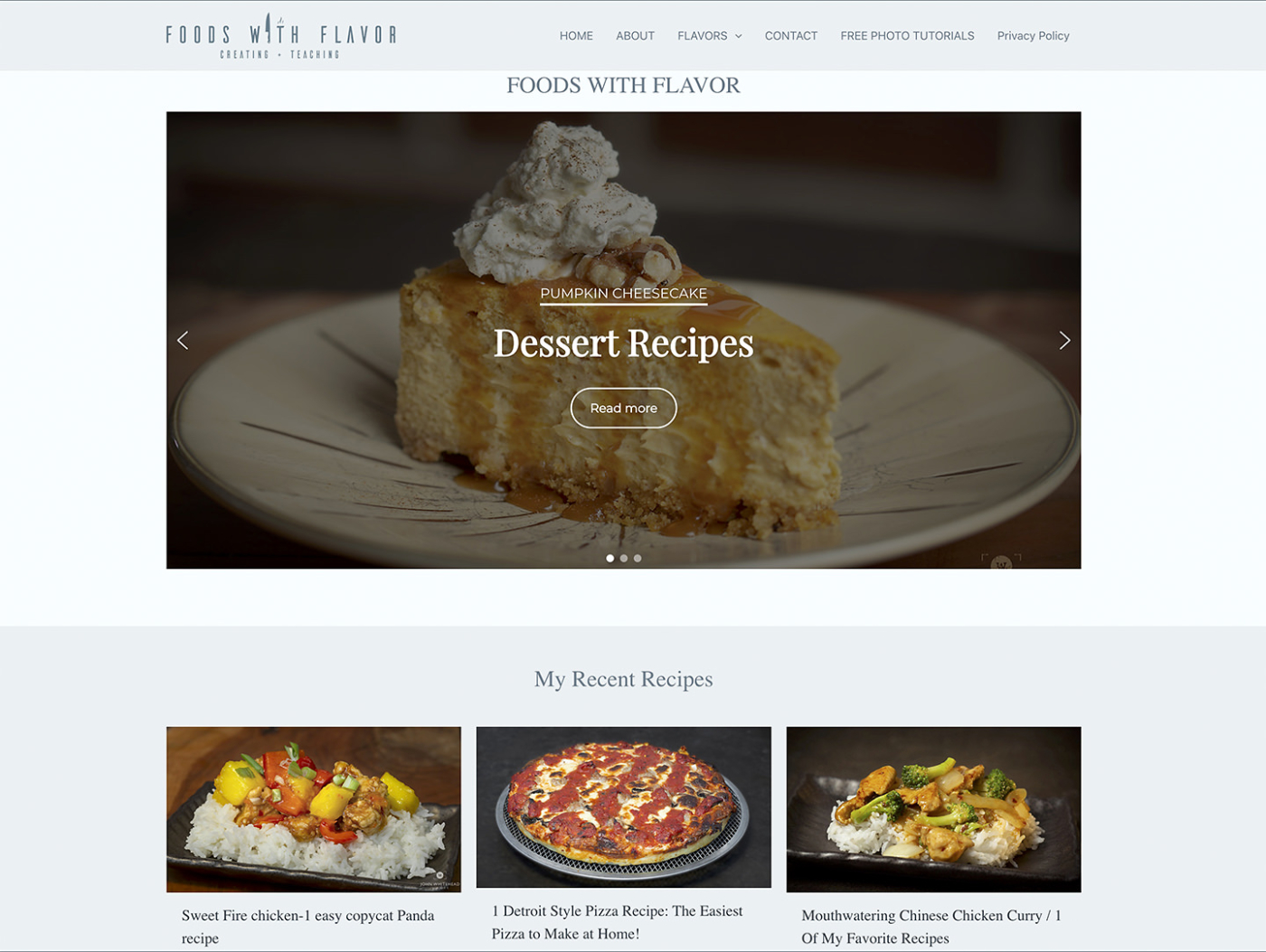 I have always loved cooking and started watching cooking shows on PBS when I was 14. At that time the Food Network did not exist and you were limited to to whatever was showing on Saturday on PBS. My favorite shows were Yan Can Cook, The Frugal Gourmet, Pasquale, and the Cajun Cook. Most people my age were interested in Comic Books, but I would buy cook books. Actually, I liked any book that would teach me something. I do not buy as many books, as I did because I have shifted to YouTube. I watched the Food Network in the beginning. I really like Alton Brown, Emeril Lagasse, Bobby Flay, and then East Meets West. I got rid of cable years ago, and I prefer Youtube. One of my favorite is https://www.youtube.com/@SeonkyoungLongest​.
At the beginning of the year I started a food blog called, "Foods with Flavor." As the title suggest, I am not a fan of bland food. It will probably take me a good year before the site has one or two recipes for my categories. I hope to expand over the next few years. Food blogs are probably one of the most competitive on the internet. If I only build an extensive recipe collection for my daughter I will be happy. However, she is a picky eater and does not like a large variety of what I make. Actually, I am pretty good at make two versions of a dish, one for a child and then one for an adult.
If you have some time, check it out, I will be adding a variety of recipes over 2023. After that look for a series of complex fusion. ​