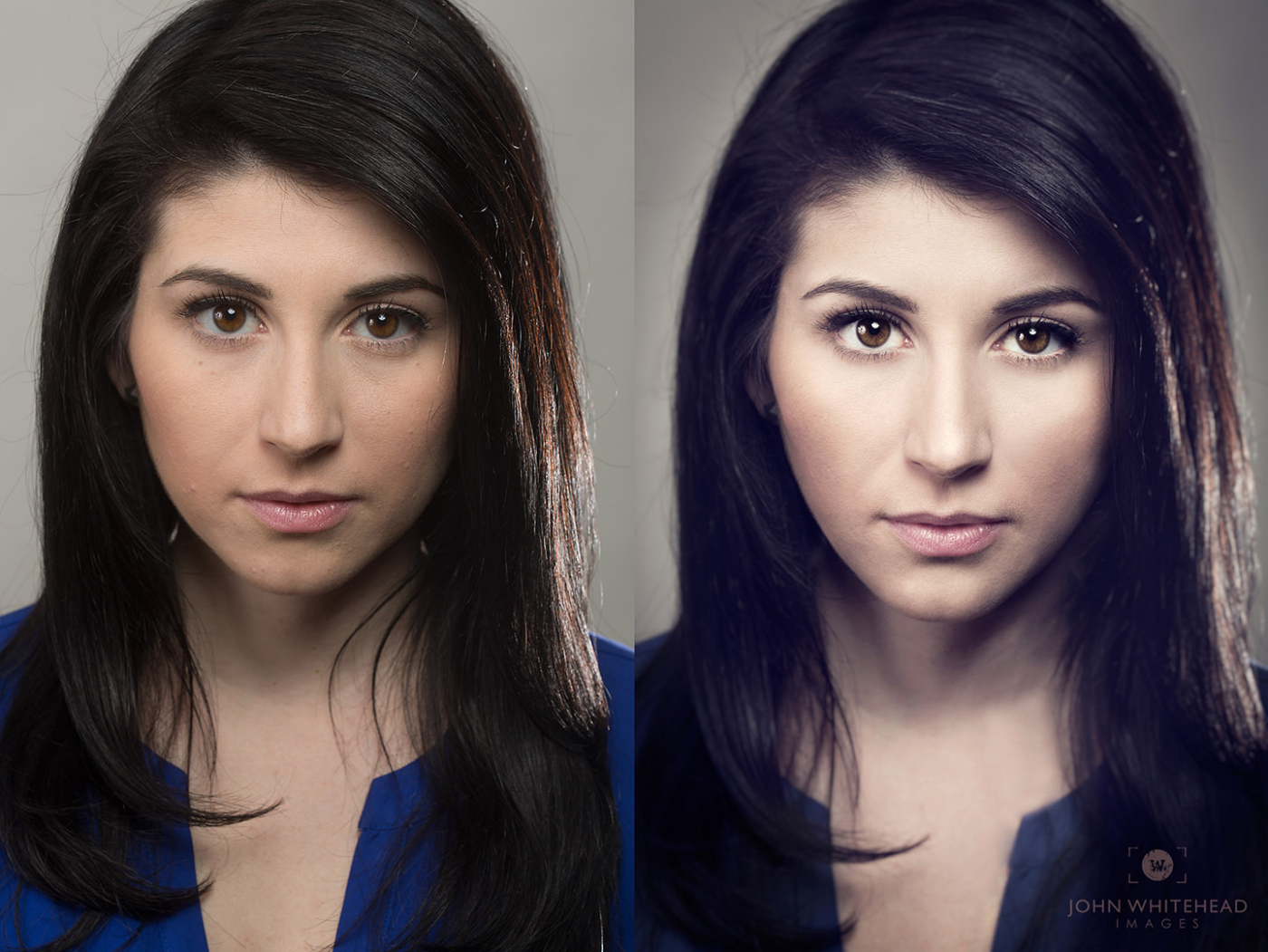 Above is an example of more advanced retouching, and contour modeling to help define the face. Below is a list of retouching options available at John Whitehead Images.
surface and blemish removal.
skin softening. I work in two layers called frequency separation. I put the detail into on layer and the color or low frequency into another. This allows me to blend in any percentage or location as needed.
bringing out the eyes. This involves brightening and adding dimension.
lip enhancement
teeth whitening
face and body shaping. This can involve cheeks, chins, nose eyes, and mouth.
adding eye lashes
hair retouching. This can take time. It is always better to photograph long thin hair on calm days.
modeling or makeup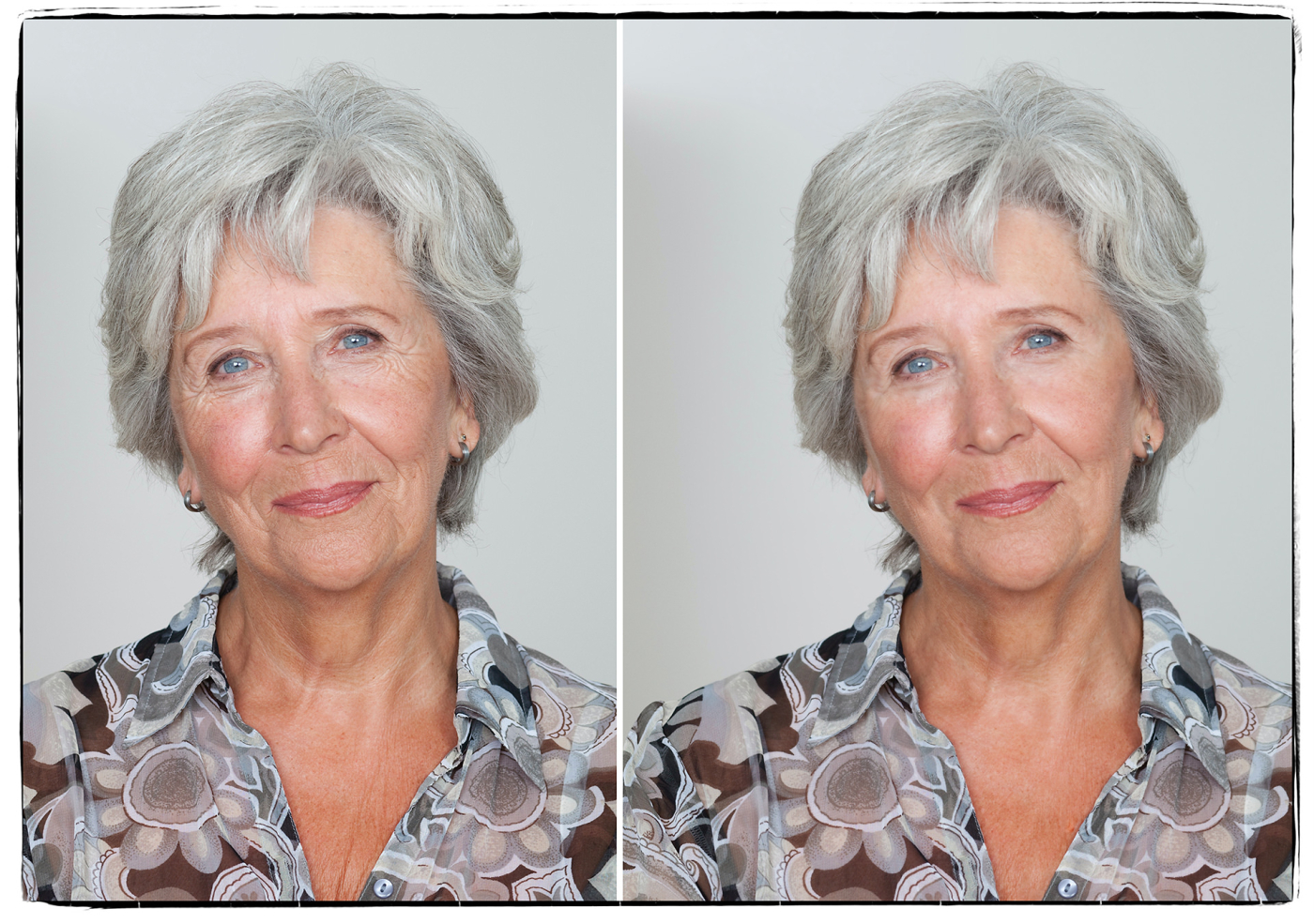 Looking at the image above, the photo on the left is the before and the image on the right is after. I used two techniques in this image. Clong be removing major unwanted areas, and then frequency separaton. Frequency Separation puts the detail of th skin on its own separate layer in Photoshop. This allows me to reduce but not remove the skin texture. My goal in this type of retouching to achieve a much more realistic effect, but still remove unwanted aging lines.​
Above is an example of three different photographs combined into one. The process if photographed correctly is very easy and impossible to see. This is great for group photographs because it is impossible to get everyone looking perfect in one image. It involves using a tripod, so set-up can take a little longer. In the long run it always pays off. Below are the three images I use to make this image. The individuals selected in red were transferred to the main image on the left.​